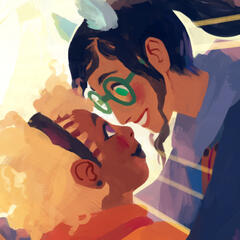 hello i am hexa @hexaes on twitter, hexaes on tumblr
HI
hi, i'm hexa / evan i like ducks a lot

☆ they/he
☆ 19
☆ bi
☆ chinese aussie
☆ i do art
☆ i love ducks :)

♡
ducks (seriously)
vriska
dimension 20
dnd
animal crossing :) ask to add me!
pokemon



xxx
bigotry of any kind
incest pedophilia abuse etc
guns

commissions are always open, message me if you want to know about them
All art used on this site is Jade/Rose fanart which I commissioned from various people.

The background was done by the lovely Monty.

My icon was drawn by the incredible Fen.

Both pieces are also used as my icons/headers on other sites too (I change them sometimes but I just love em.) The art on my curiouscat is by Monty as well.